Follow these steps to tart running engaging retrospective sessions inside Jira:
Visit the app listing for the Agile Retrospectives for Jira app in the Atlassian Marketplace. https://marketplace.atlassian.com/apps/1218860/agile-retrospectives-for-jira?tab=overview&hosting=cloud
2.  Click on the "Try for free" button. Note that you must be an admin to have the required permissions to install apps.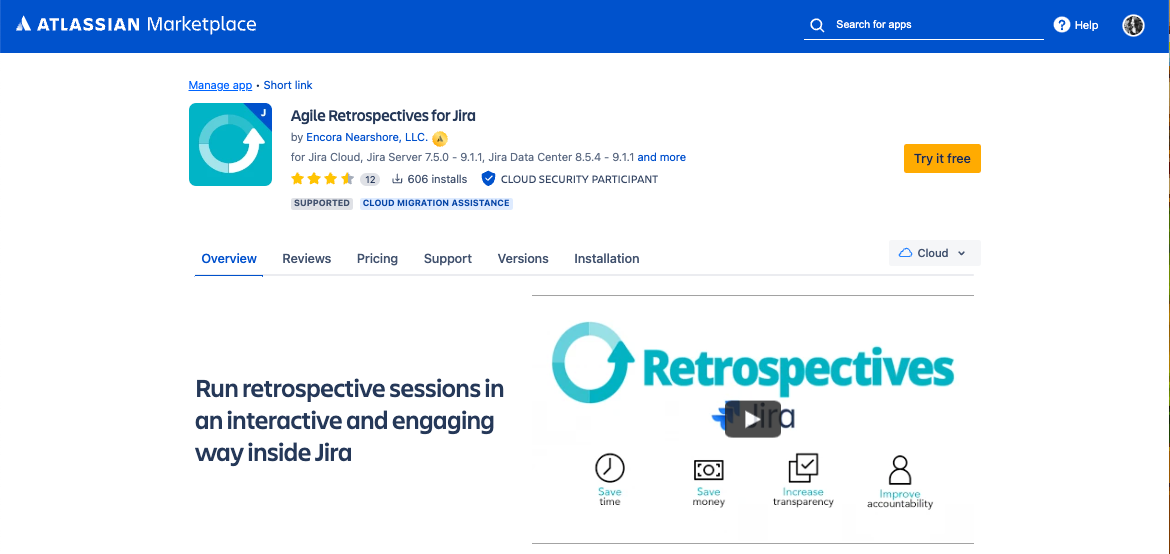 3. Depending on your instance, you will need to install either the Data Center or Cloud version. Click on "Start free trial" for the hosting type needed.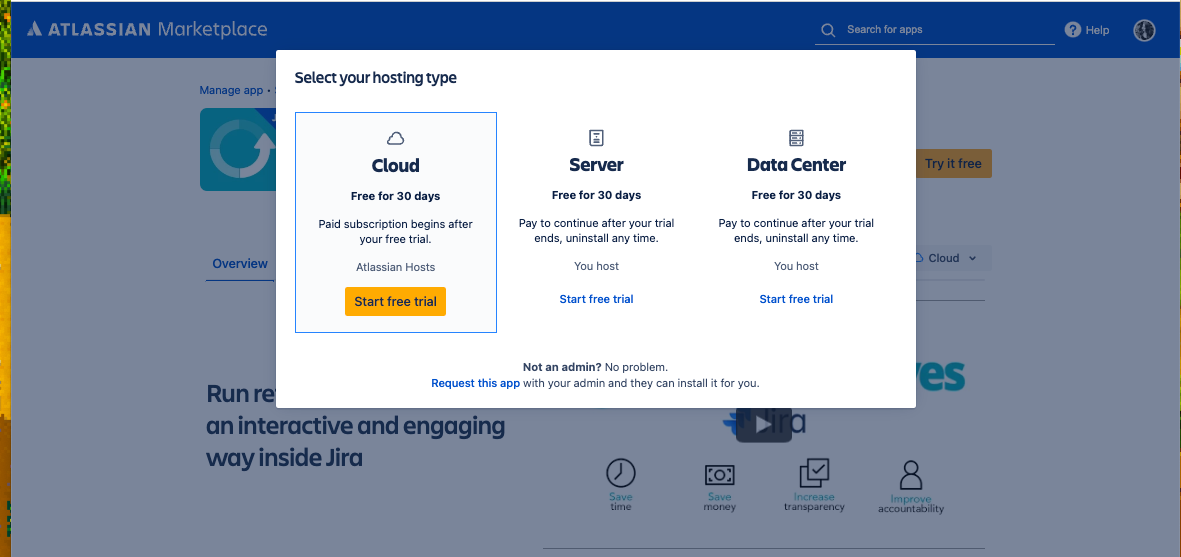 If you are not an admin, you can click on "Request this app" and wait for their approval.
4. Select the site where you want to install the app.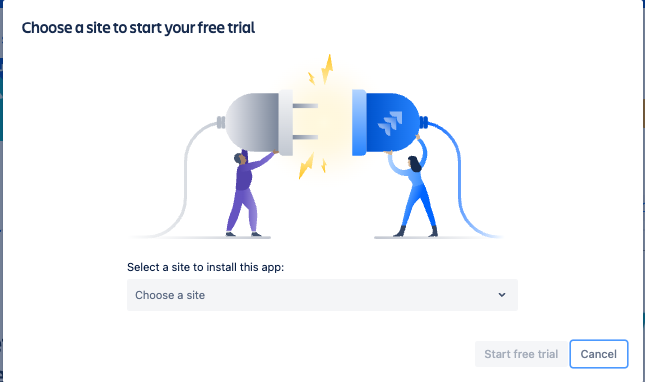 5. Click on "Start free trial".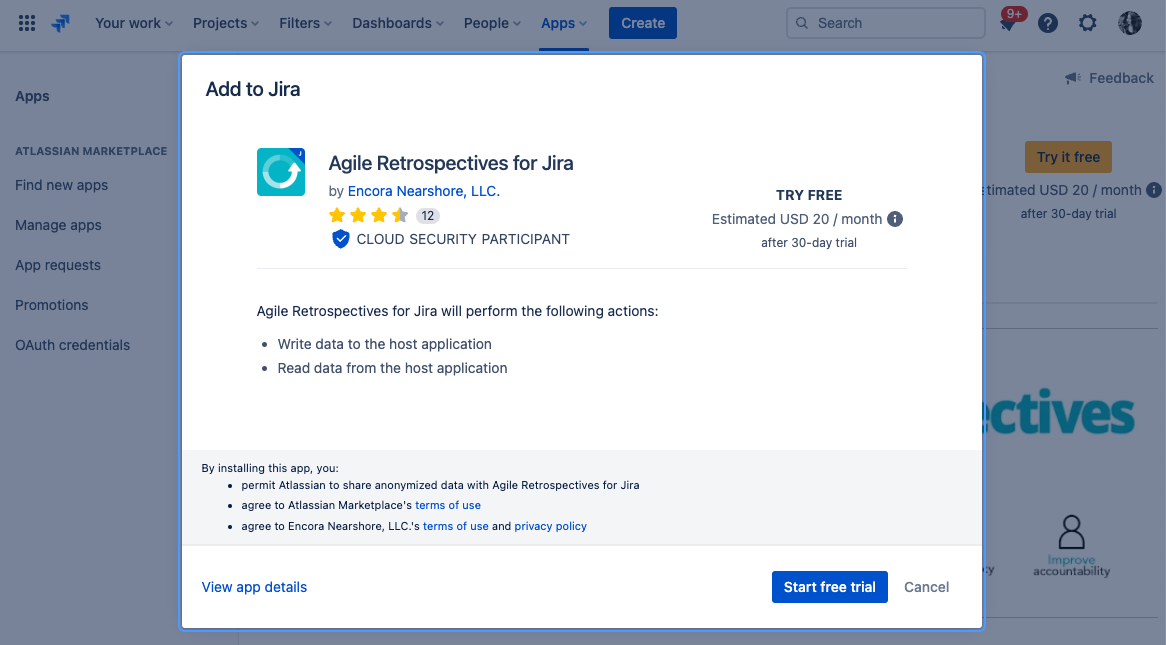 6. The process can take a couple of minutes, but you should see a confirmation notification if the app was installed successfully.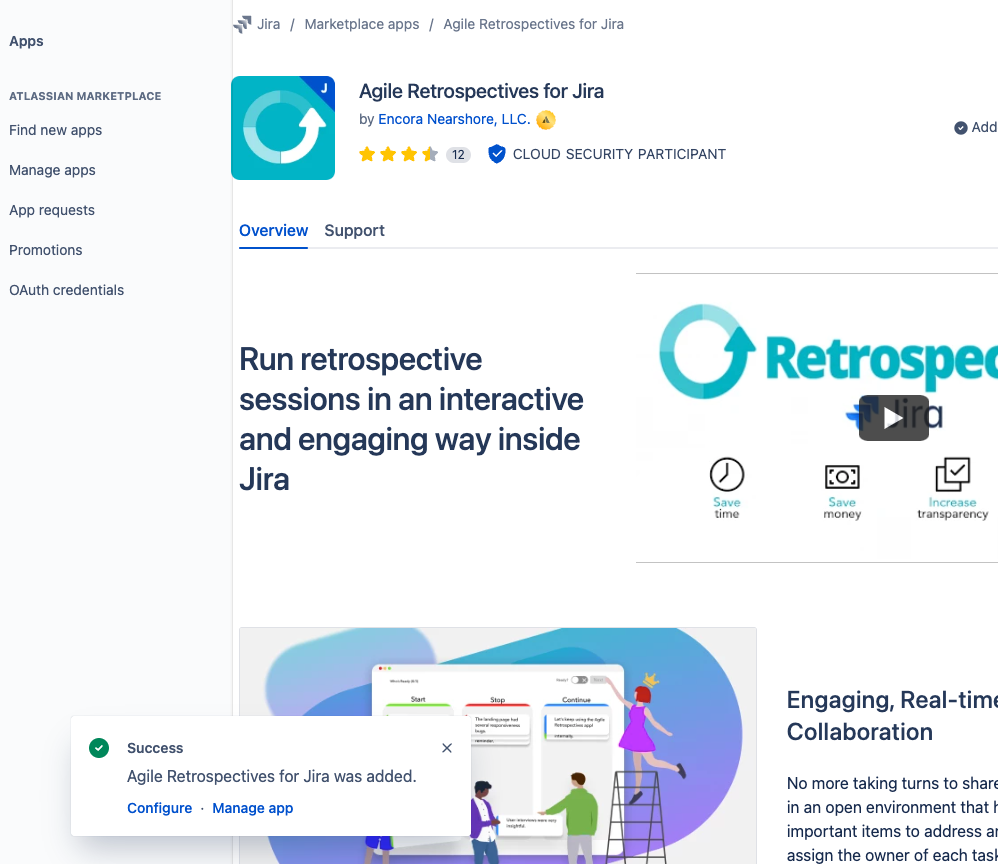 7. You're all set! You will now see the app enabled in your Jira projects' sidebar. Visit our Quick Start Guide to learn more.