In this section you can find more information about trial periods, plans pricing of StandBot for Slack and Jira.
StanBot for Slack is available at the Slack App Directory in which you can download and have access to different plans according to your needs and selection.
Jira Integration for StandBot is also available at Atlassian Marketplace. In addition to the Slack app, you'll be able to link projects with stand-ups set in Slack, add issues to your status, and review and download reports in Jira. In this plan, the payment is processed by Atlassian.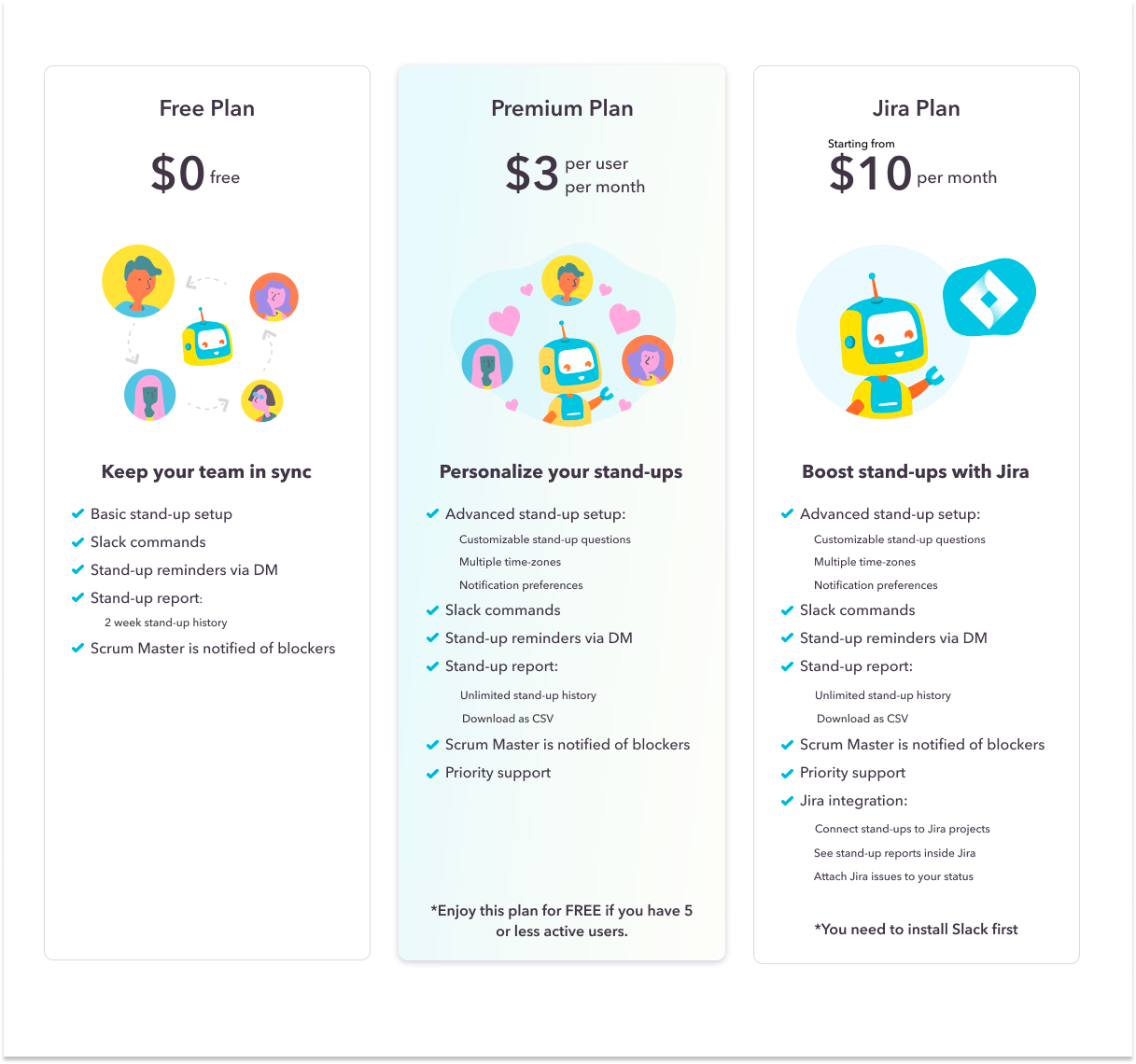 Free version
Installing Stand-Bot in Slack and running stand-ups with a basic setup is completely free! In this free version you'll have access to the basic stand-up configurations,
For teams who need to further customize their stand-up questions and preferences, the Premium Plan is the way to go!
Premium Plan
Stand-Bot's Premium Plan lets you tailor all your stand-up preferences, including stand-up questions, notifications, using personalized time-zones, and more.
The price is $3 USD per user month.
P.S. It's free for teams with 5 or less stand-up participants!
Jira integration
Using Jira? Connect your stand-ups to your Jira projects to report on the issues you're working on and see your stand-up history inside Jira.
Free Trial
Premium and Jira integration come with a 30-day free trial in which you'll have access to all of the features  in the paid plans.