If you're currently using the StandBot for Jira app, you will benefit from linking your Slack and Jira users. With linked users you would be able to:
Add Jira issues to your stand-up.
Create a stand-up from your Jira dashboard.
Edit stand-ups where you're a participant.
Display the list of stand-ups (public and private) where you're a participant.
Sounds great, doesn't it? The connection between your Slack and Jira is requested automatically to your team members when someone in your team connects your Slack instance with a Project.

If they forgot to link their users, or new members are added the connection can be established with the help of the command connect-jira-user in Slack via SM.
Linking with connect-jira-user command
In order to link your Slack user with your Jira user you need to send StandBot a DM with the command connect-jira-user. A link to verify your user would be displayed, click on it to be taken to Jira, where you will see the following screen: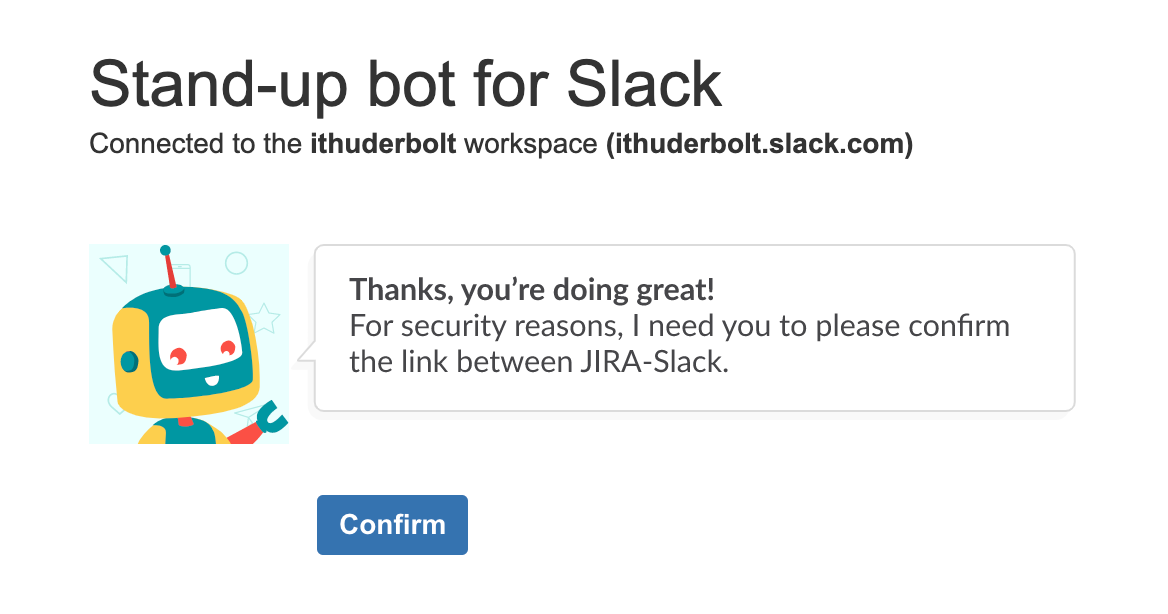 You have to click on "Confirm" and once you do, you'll see the following screen confirming that the link configuration was established.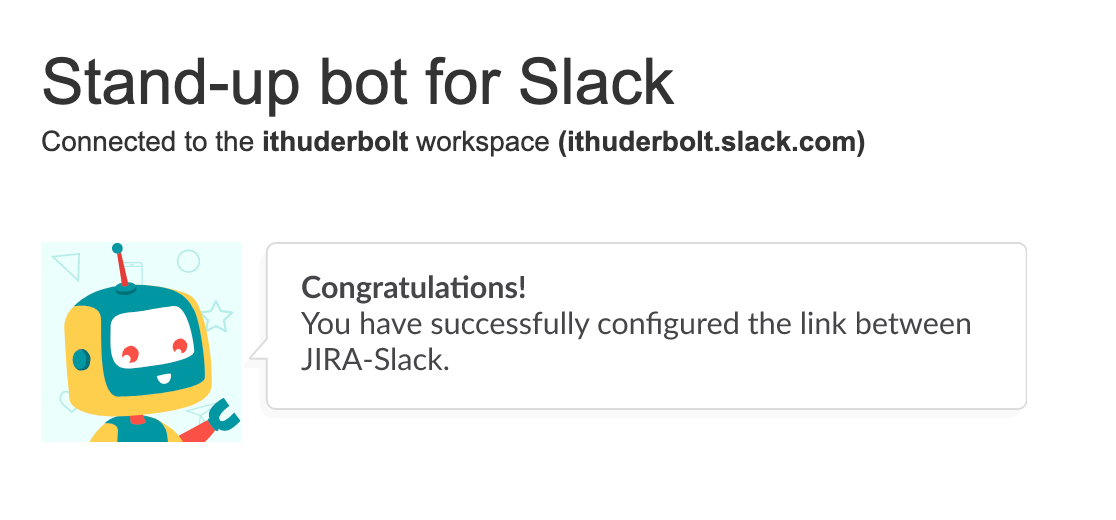 And that's it, from now on you will be able to see your Jira tickets when giving your stand-up status, and when accessing your Standbot Dashbord in Jira you'll be able to retrieve your stand-ups, edit them, or create new stand-ups.